Which would your customer prefer to see on their mobile phone?

What is a Mobile Website?
Simply stated, it's a website that will display correctly on a mobile device. Just because you can see your desktop site on a mobile phone does not mean it's mobile-friendly.  If your current website loads slowly, does not display correctly, and requires your customers to "pinch and pull" then it is not optimized for mobile browsing.

Why Mobile Matters
Your Customers are Already There


By 2013 more people will use their mobile phones than PC's to get online.
Mobile searches have grown by 4x since 2010.
There will be one mobile device for every person on earth by 2015.

Sources: Gartner, 2010; Google Internal Data, 2011; Cisco, 2011

What a Bad Mobile Experience Will Cost You

 

57% would not recommend a business with a bad mobile site.
40% have turned to a competitor's site after a bad mobile experience.

 

23% of adults have cursed at their phone when a site doesn't work.

Sources: Compuware, "What Users Want from Mobile," 2011

What Mobile Users Want

60% of users expect a mobile site to load in three seconds or less.
71% of users expect a mobile site to load as fast as a desktop site.
78% will retry a site two times or less if it does not load initially.

Sources: Compuware, "What Users Want from Mobile," 2011

How Mobile Users Connect with Local Businesses

95% of smartphone users have searched for local information.
61% of users call a business after searching and 59% visit the location.
90% of these people act within 24 hours.

Sources: Google "The Mobile Movement: Understanding Smartphone Users," 2011
You are losing business if you do not have a mobile friendly version of your website.
One in three mobile searches are for local businesses.  Are you putting 1/3 of your resources into mobile?  Your customer is trying to engage you.  Ignoring them is like not doing business with your customers on Monday, Tuesday, and part of Wednesday.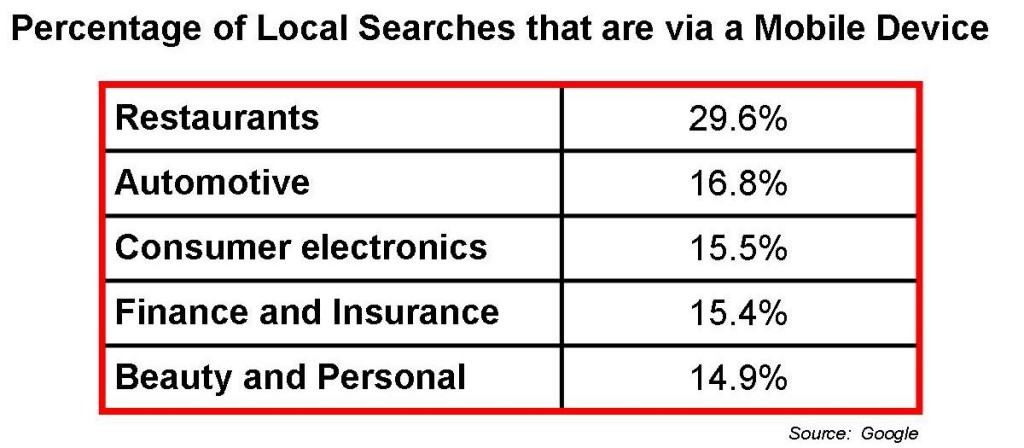 Don't frustrate your mobile visitors – make it easy for them.
iMobile Web Design customizes your mobile website with the following in mind:
KEEP IT QUICK
Mobile users are often short on time, squeezing in online tasks as they go about their day. To help them, we design your site to load fast and make copy easy to scan.
SIMPLIFY NAVIGATION
No one likes to be confused. Clear navigation and, on large or complex sites, search functionality will help your customers easily find what they need.
FINGER-FRIENDLY
People use their fingers to operate mobile devices—especially their thumbs. We design your site so that hands of any size, large or small, can easily interact with it.
EASY VISIBILITY
A mobile-friendly site gets its message across without causing eyestrain. We make it easy for your customers to read and interact with your site, wherever they may be.
KEEPING IT LOCAL
Consumers look for local info on their phones all the time—from locating the nearest gas station to finding an open pizza place. We include functionality that helps people find and get to you.
Mobilize your Website Today!
iMobile Web Design specializes in building quick loading, high-converting, feature-rich mobile websites that contain all of the following: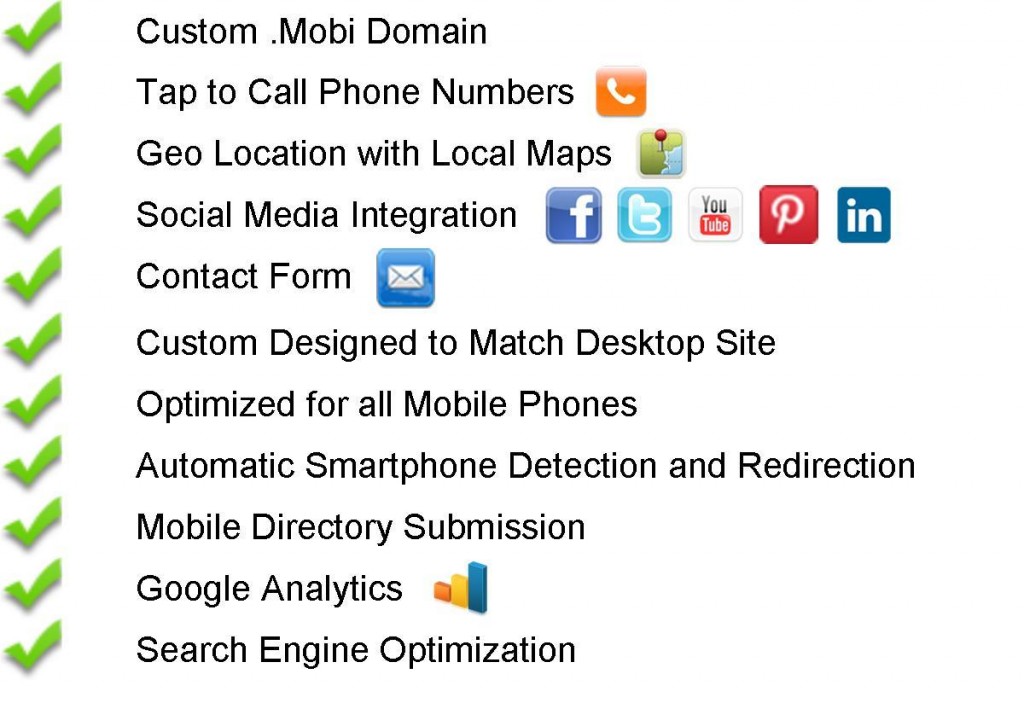 In addition, your mobile site can contain the following pages: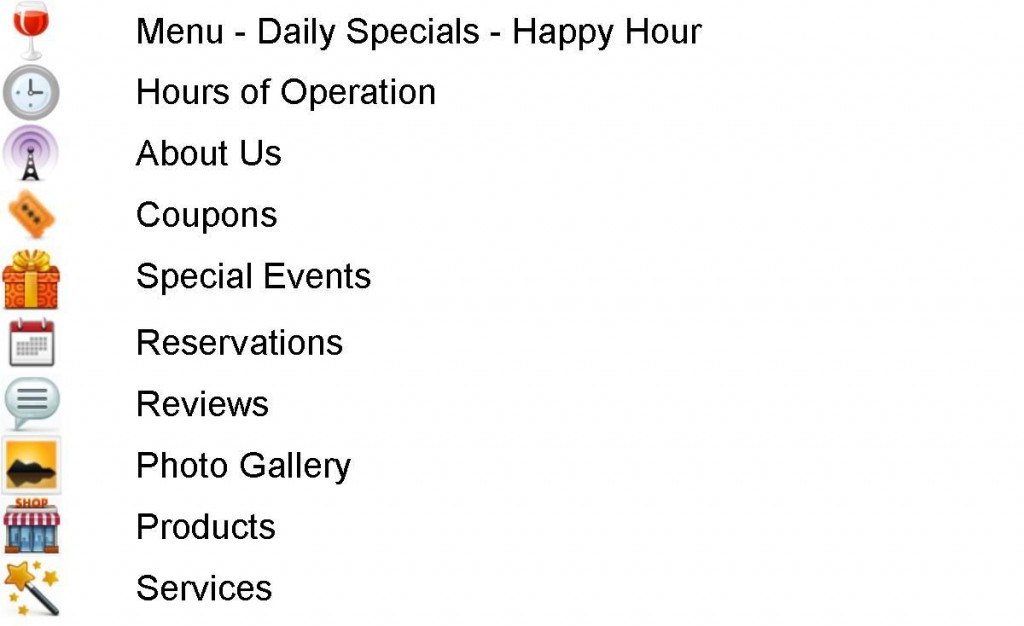 Get Started Today!  Order your FREE Mobile Website Demo.